Last month, Tire Business officially released the Top 75 Global Tire Rankings for 2022.
Although global tire companies have resumed normal production activities since the outbreak in 2020.
However, due to the geopolitical and repeated outbreaks since the beginning of this year, many tire companies have faced great difficulties in their normal production activities.
Despite this, however, Double Coin, the parent company of KunlunTires, has made significant improvements and progress.
In the latest Global Tire Top 75 ranking, the Double Coin brand has achieved a counter trend growth by moving from 25th to 24th place.
Since 2018, Double Coin has been on a consistent high growth trend.
In 2018, Double Coin's annual sales were $976.4 million.
In 2019, that number rose to $1,009.6 million; in 2020, Double Coin achieved $1,026.2 million in sales.
In 2021, Double Coin managed to break the company's all-time record, achieving $1,373.5 million in sales as the global logistics industry recovered last year.
Although the U.S. continues to raise interest rates and tapering, the world economy uncertainty increases, but Double Coin with its own efficient daily operation and production system, is strong enough to withstand the global economic fluctuations, caused by the impact on the tire industry.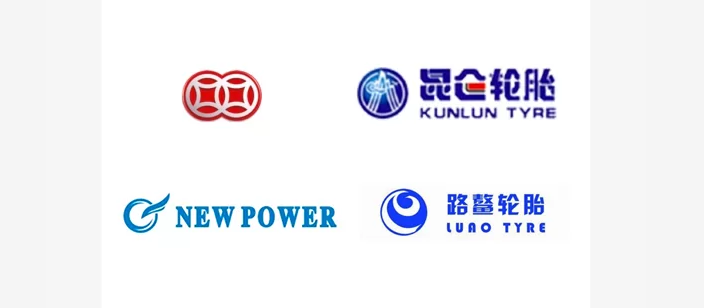 Double Coin currently owns four tire brands: Double Coin, KUNLUN TYRE, NEW POWER and LUAO TYRE.
All four brands use Double Coin's proprietary intelligent factory to create their products, and the full chain, traceable production model allows Double Coin tires to have better quality stability.
As a result, more and more customers and dealers are increasing their repurchase rate, and for them, choosing Double Coin tires means choosing peace of mind and efficiency.
If you want to order Double Coin tire, please call +86-13045653929, or send us an email : info@tiresmanufacturer.com