January 5th – January 7th, 2021
18 times meeting were held  in 12 cities, more than 160 tire dealers attended the meeting. 4 catalogories 37 tire designed were showed in the meeting.
The conference includes:
Domestic Market Analysis
2021 sales ideas and sales themes
Eight Immortals New Product Recommendations
Winning the battle of peak season, sales empowerment. In order to meet the peak sales season, at the beginning of 2021, dealers' opening meeting and spring order meeting all over the country were launched one after another!
With the positive response and strong support from new and old customers, Kunlun Tire's 2021 spring order meeting was a hit, and the accumulated orders reached 60 million yuan so far. The impressive results on site not only stem from the trust of dealers in Corum Tire, but also the recognition of the company's products and services.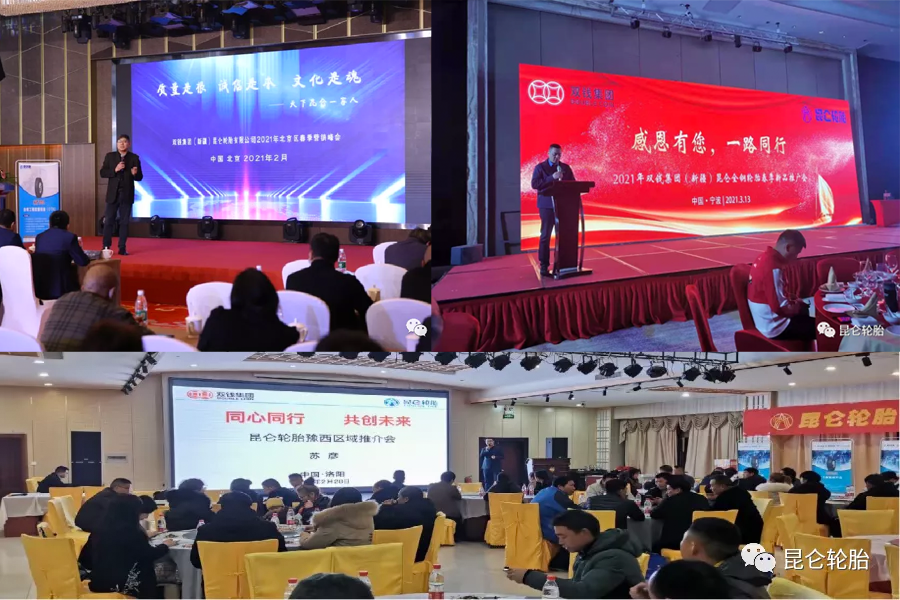 The new year is also a new beginning, a new challenge and a new opportunity, Kunlun will always keep in mind the original intention and mission: to provide consumers with more cost-effective and better products and perfect after-sales service system.
Through this spring dealer meeting, not only close the cooperation between Kunlun and customers, but also for 2021 deep plowing channels to plant the seeds of harvest, but also for the strategic development of Kunlun company has laid a solid foundation.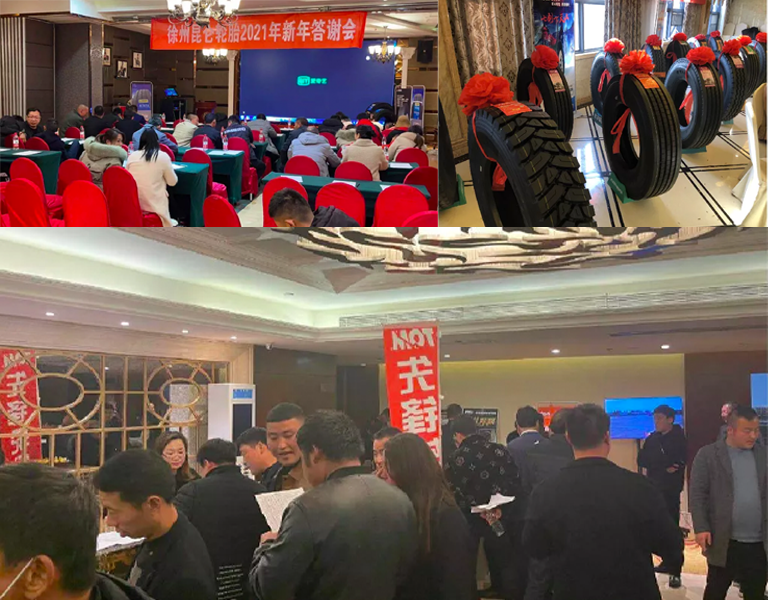 As the saying goes, the plan of the year lies in spring, and spring is the season of sowing seeds. Let's work together, "hardship shows courage and perseverance, sharpening before the jade", in the speed and quality of "cohesion, clear goals, realistic and innovative, and create brilliant", share the fruits of the harvest, for the great country's 100th anniversary of the founding of the Party to offer the Our gift!