On September 30, Kunlun Sales Branch had its annual training activity, the secretary of the Party Committee, Comrade Wu Linshan, went to Nanshan Observatory with 66 colleagues to start a one-day training activity with the theme of "keep the target by cutting through the thorns and concentrating on creating good results".
Opening & Walking Session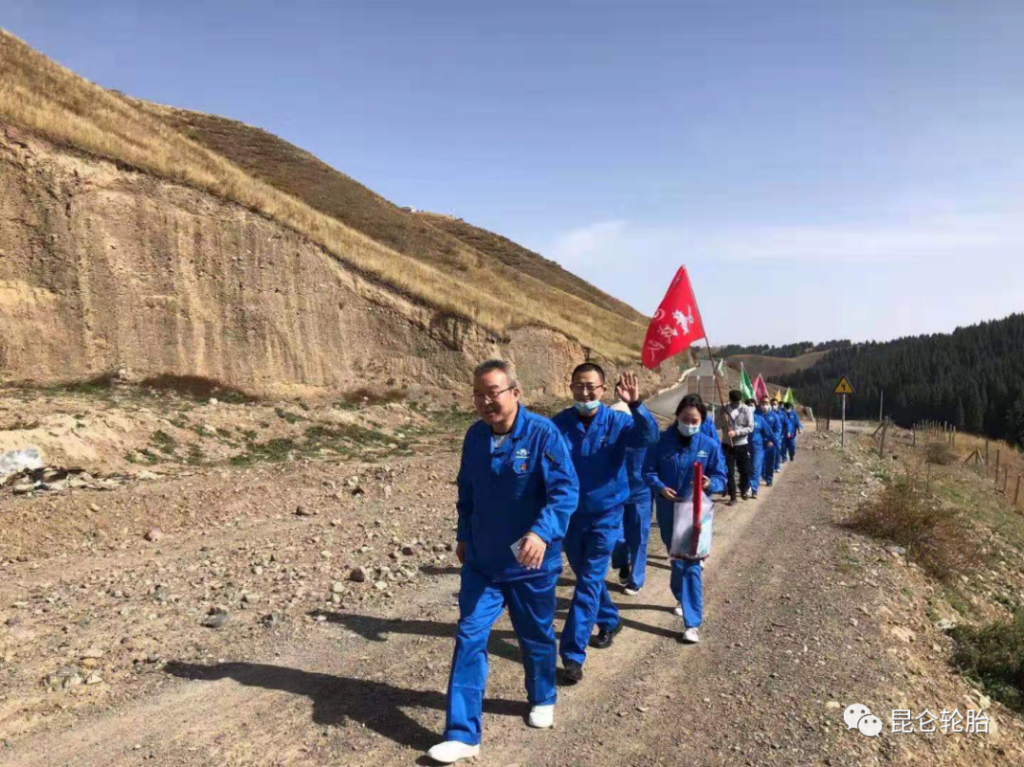 The day kicked off with a three-kilometer hike. Ma Fengjiang, vice general manager of the company and general manager of the sales branch, mobilized before the expansion, and the sales branch was divided into six groups of teams to carry out the hike in formation in an orderly manner, even though the road was thorny, the sun was blazing and sweating, no one fell out of line, and all of them marched towards the expansion destination with all their might.
Reciting the oath of party membership & team games
Zhan Huijing, secretary of the third party branch, led all the party members of the sales branch to recite the oath of party membership, and the loud and clear oath sounded through the expansion site. All party members looked back on the past and will strive to be qualified party members and excellent party members with higher standards, and make selfless dedication to the cause of Kunlun.
Subsequently, the expansion activities of the team competition link officially began, a well-designed expansion of the game project stimulated the interest of the teams, after the host introduced the rules of the game, the teams have actively and enthusiastically sent the team's competent personnel to participate, through the team's joint cooperation, overcome an activity project and share the joy of success.
Group photo
Through this training activity, we enhanced the cohesion, execution and sense of collective honor, and fully demonstrated the spirit of "marketing iron army". We believe that in the future work, all the staffs of the sales branch will be able to overcome obstacles to ensure the target, and create good results with concentrated efforts!