Asia's biggest annual agricultural machinery professional exhibition was grandly held in the West Coast New District of Qingdao, Shandong.
The theme of the exhibition is "Mechanization and Modernization of Agricultural and Rural Areas".
The exhibition area is over 200,000 square meters, there are more than 2,100 exhibitors from China and abroad, and more than 30 high-end forums and special events.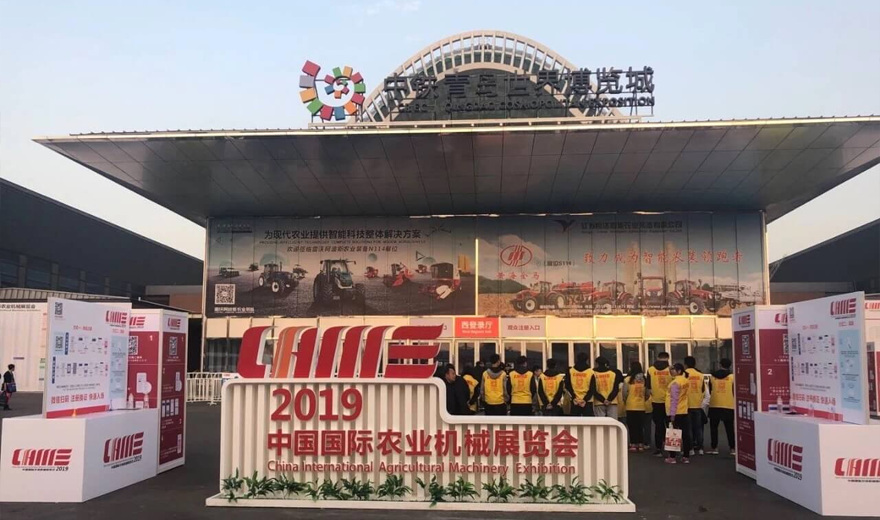 118 designs of Agricultural Tires were produced By Kunlun tires
Double Coin Group- Kunlun Tires can produce totally 118 designs of agricultural tires.
The main products of this exhibition include nine hundred tires in various fields such as 100-200 horsepower tractors, spring ploughing, cultivating tires, harvesters, fight drugs, paddy tires, and agricultural equipment.
Specifications and varieties, and 12 agricultural machinery companies selected Kunlun agricultural radial tires, bias tires as a prototype.
Kunlun Tires' outstanding design were attractive when they are stood out. The excellent performance and good market reputation immediately attracted the attention and favor of many domestic and foreign agricultural machinery manufacturers.
Some enterprises and manufacturers at the exhibition have reached preliminary cooperation intentions and Kunlun Agricultural tire products are praised, especially for the new agricultural radial tire.